Using Digital Image Recovery Software for Lost Pictures
Digital media is becoming increasingly popular as we continue to generate more and more data from our cameras, phones, and other devices. We are constantly taking new, personal family photos and videos, and then saving these files in a variety of ways. Whether it be on a camera's internal storage, a memory stick or card, or USB flash drives, these digital images and videos are being kept in increasing volume so that we can look back on these memories at later times.
Unfortunately, when it comes to digital media storage, there is the risk of losing precious data in a variety of ways. A memory card or other storage device may suffer from corruption, rendering the files inaccessible through normal means. Digital images are often accidentally deleted when a user believes they have moved the files to their computer or another location. Similarly, it is common for users to reformat the wrong memory card or a memory card they thought they had previously backed up; especially in photography when the user typically has multiple memory cards.
Luckily, if you find yourself in a data loss situation where you have lost images or video from a camera, memory card, or USB device due to corruption, deletion, or reformatting, digital image recovery software can be used to restore these important files.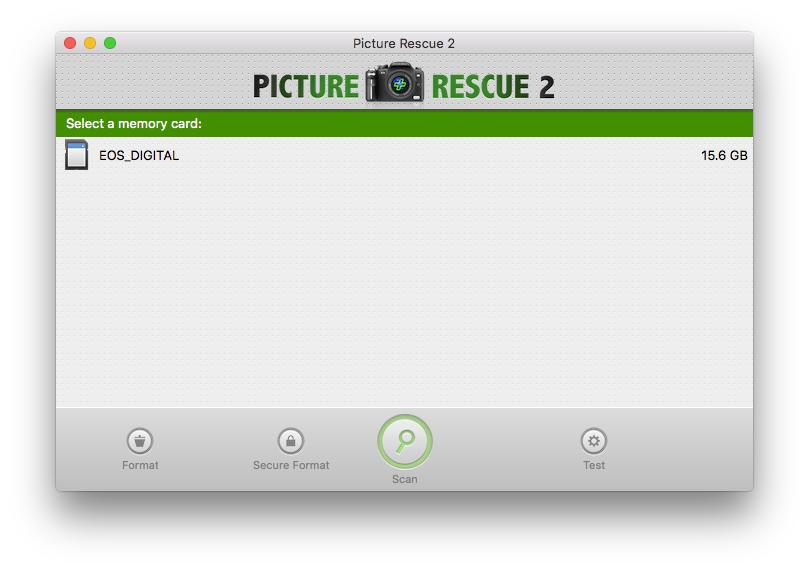 Digital Image Recovery from Camera Devices and Cards
In preparation for recovery, the first step should be to stop using the storage device that contained the digital images or video you would like to restore. When files are deleted or a device is reformatted, the location of the data is marked as available free space. Until new data overwrites those locations, digital image recovery software such as Picture Rescue 2 can use known file patterns to identify and reconstruct files. Continued use of the device will gradually overwrite your lost images and videos, making them unrecoverable even with a data recovery software.
Picture Rescue 2 is available for both Mac and Windows and is designed to recover images and video from cameras, memory cards, and external USB devices. For other cases, see the later section on digital image recovery from other media.
Recovering digital images and video with Picture Rescue 2 is designed to be simple enough for even inexperienced computer users to easily accomplish. The software can be used in just three steps: scan, select, and recover. You can download and install the demo version to get started. You'll just need to select your connected storage device from the software window and press 'Scan' to begin. Once the scan of your device has completed successfully, you'll be able to see thumbnail previews of all recoverable files. You can then select individual files or all found files for recovery.
Note: The demo version will allow you to recover up to three files for testing purposes, after which you can purchase a license for the software to recover any remaining files.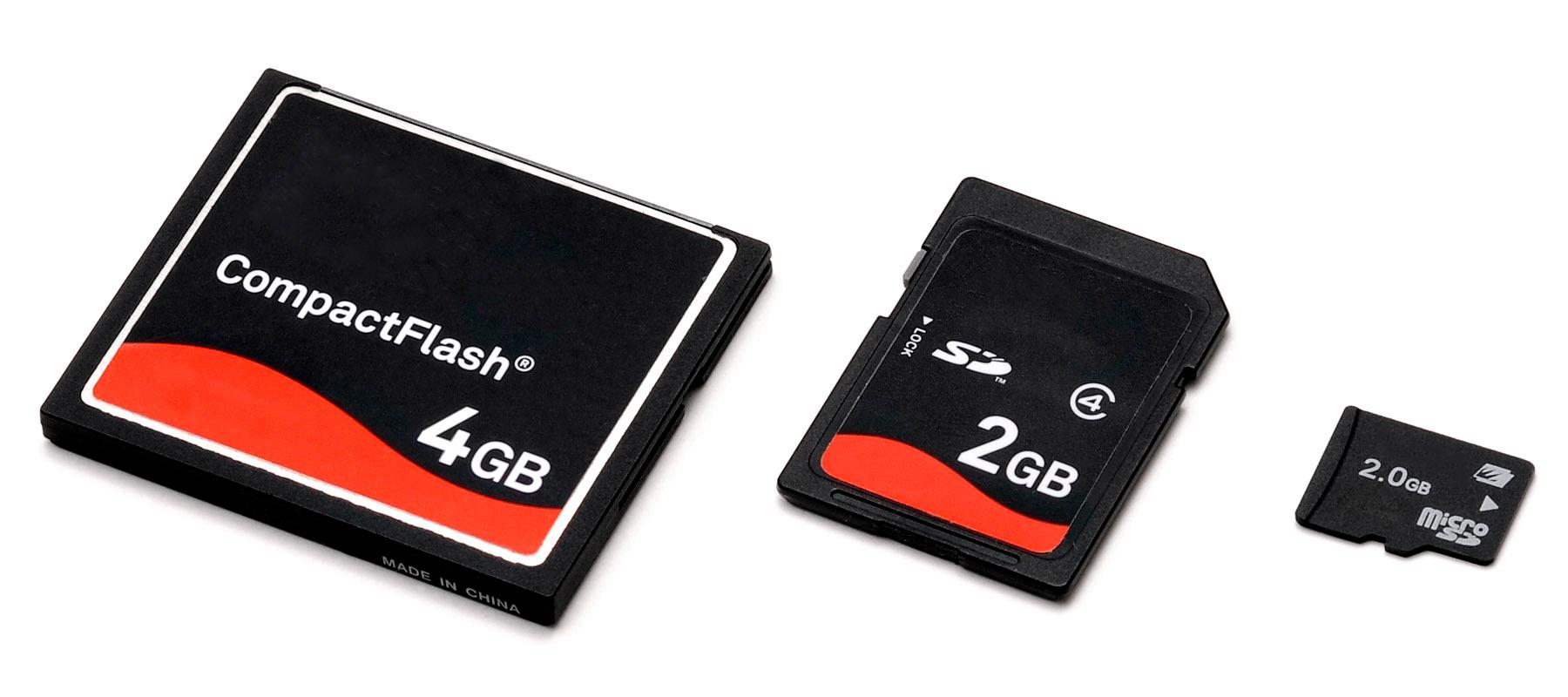 Picture Rescue Supported File Types and Camera Manufacturers
Picture Rescue 2 supports a range of common photo and video file formats from various camera manufacturers. See the list below for more information.
Image: JPEG, TIFF, PNG, GIF
RAW Image: CRW Canon, CR2 Canon, DCR Kodak, DNG Digital Negative, ORF Olympus, NEF Nikon, MOS Leaf, ARW Sony, PEF Pentax, MRW Minolta, X3F Foveon/Sigma, RAF FujiFilm, DPX, ARRIRAW
Video: QuickTime, MPEG-1, MPEG-4, MTS/M2TS, AVI, MXF
Basic Support: BAY Casio raw images, SRF Sony raw images
Supported Manufacturers: Agfa, Argus, Canon, Casio, Chinon, Epson, Fuji, FujiFilm, Hitachi, HP, Imation, JVC, Kodak, Konica, Kyocera, Leica, Lexar, LG, Minolta, NEC, Nikon, Olympus, Panasonic, Pentax, Philips, Polaroid, Ricoh, Samsung, SanDisk, Sanyo, Sharp, Sony, Toshiba, Verbatim, Vivitar, Yashica
Note: Picture Rescue 2 will not recover pictures after a format operation in Olympus and Fuji cameras using xD picture card media.
If you do not see your camera manufacturer or desired file format listed here, see the next section on digital image recovery from other media.
Digital Image Recovery from Other Media
If your device or file format is not supported by Picture Rescue, you may want to try scanning your device with the more advanced Data Rescue software, which is capable of data recovery on your internal drive as well as external devices. This is beneficial if you've run into a data disaster after moving your digital images and videos off of your camera or memory card and onto your computer, as Picture Rescue cannot scan a computer's internal drive.
Data Rescue supports a wider range of file types and has a feature called FileIQ that allows you to teach the software new file formats using working example files of the same type. You can then run a scan and the software will use the example file patterns to find files of the same type for recovery.
Like Picture Rescue, Data Rescue also offers a demo version that allows you to run a full scan of your device and preview files to ensure they are intact.
Prevent the Need for Image Recovery
While it is nice to know that software like Picture Rescue and Data Rescue exist to help in recovery situations, it would be even better to safeguard against the risk of data loss and prevent it in the first place. The best way to do so is by creating multiple copies of your digital images and video on separate devices. This can be accomplished using a backup utility such as Data Backup for Mac and Windows. Data Backup allows you to create custom backup sets and specify which files you'd like to include. By keeping an up-to-date backup of your important images and videos, the data can simply be restored from the destination in the event of device failure or accidental data loss through deletion or reformatting.
Summary
It can be an unnerving experience to lose digital images and video due to corruption, deletion, or reformatting, but with data recovery software such as Picture Rescue and Data Rescue available it is possible to retrieve those files. If you've lost images or video on a memory card or external USB device, Picture Rescue can scan your device to help you preview and recover files. If your image type is not supported by Picture Rescue (or you have lost pictures and video from your internal drive) Data Rescue can learn new file types and help get your files back. To prevent the need for data recovery in the future, it is also recommended to use a backup utility like Data Backup to save multiple copies of your important images and videos. With these tools at your disposal, you will be prepared to handle nearly any data loss scenario you may encounter.