Drive Genius 5 Comparison - A $350 Value for $99
* Important Notice Regarding Drive Genius And MacOS 10.13 High Sierra *
MacOS 10.13 High Sierra has introduced additional security changes as an expansion of the System Integrity Protection introduced in macOS 10.11 El Capitan.
As a result of these security changes, the new Apple File System (APFS), and the inability for applications to access the current startup drive's raw contents, please note the following if you are running macOS 10.13 High Sierra:
- Physical Check and Speed Test must be run from a BootWell on APFS and HFS drives
- Repartition and Defragment cannot be performed on APFS volumes/partitions or drives
Drive Genius 5 Comparison
The Mac computer you are running is slowing down. The hard drive changes are taking longer, same for websites to load, and it's causing real problems when you try to open large files. You try peering through the Mac OS terminal, searching through the code to run the tools you need, but that doesn't help. Then you find the Ultimate Mac Utility Software, the new Drive Genius 5, the latest software from Prosoft Engineering.
With Drive Genius 5, the disk utilities make the software high-powered. The total package of features, clean user interface, and security is unbeatable. The automatic DrivePulse monitoring system takes the worry of potential hard drive issues off your shoulders. The sleek design of the software makes optimization easy. And now, with the Malware scanner, your Mac is fully protected against the upcoming season of viruses and bugs. And if you thought that Macs don't get malicious software, guess again.
Drive Genius monitors your system's hard drive and fixes the problems before they become major issues. It can repartition and clone your drive as well as find duplicate and large files. The software physically and logically checks your hard drive for errors. However, when studying the many features that Drive Genius 5 offers, I had a few questions. If I bought these features separately and took the time to learn how to use each feature, how much money and time would I spend? How much time and money does Drive Genius 5 save me?
After doing the research, for a cool and easy $99, Drive Genius 5 offers features that regularly cost $300-$400. And what's more, it saves your hard drive from the worst-case data loss scenario. We know the emotional toll that hits from a failing hard drive. Prosoft Engineering and their sister company, The Data Rescue Center, specialize in logical and physical data rescue. The physical recovery price can be expensive, but the fully equipped Drive Genius 5 optimizes your hard drive before a failure occurs, and it also comes with many more tools.
The first place to start is with industry standard Malware Scanners. Several companies offer strong anti-virus software for varying prices. You can find free open source software, or pay $50.00 for a yearly subscription for a name brand Malware protection software. One review guide found the best product to cost $59.99.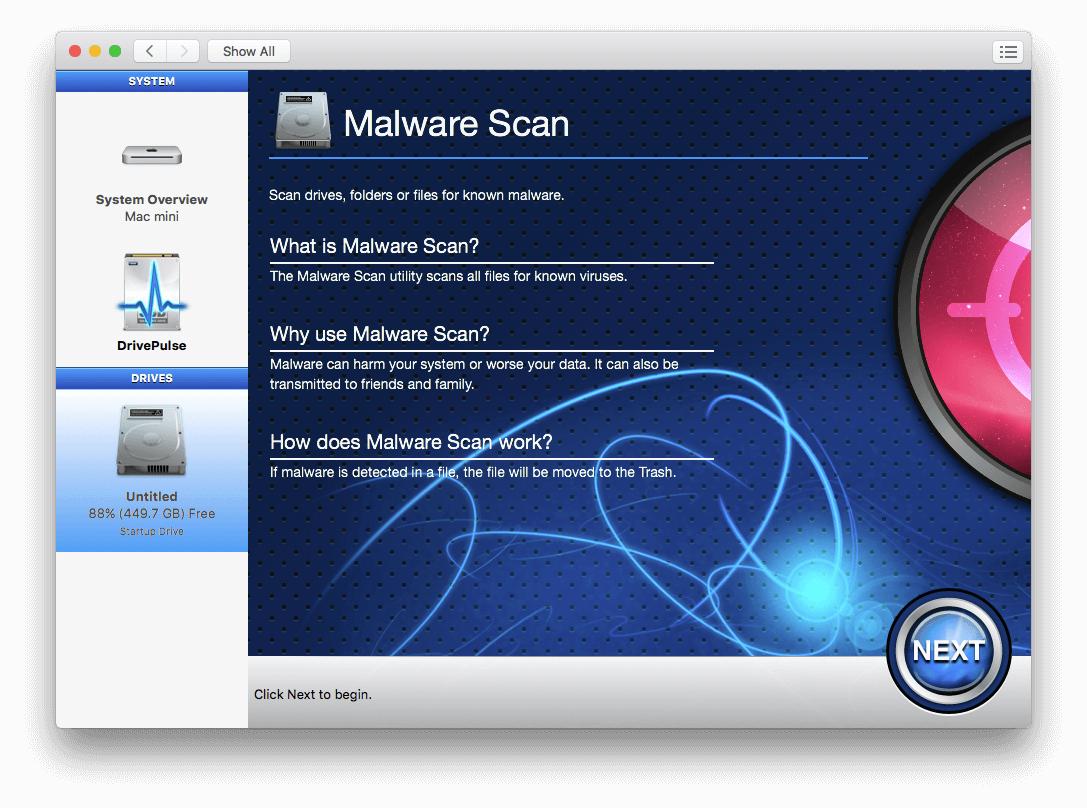 Where Drive Genius 5 shines is with the Automated Virus Protection through DrivePulse. DrivePulse automatically monitors your files and scans new files for potential threats. The Malware database automatically updates to include the newest viruses, rootkits, worms, and ransomware. This means that you are safe while DrivePulse's scanner searches new and old files for potential malware for you. Several malware protection softwares require you to run manual updates. DrivePulse already does this for you.
Antivirus Protection
The Competitors (For Now) = $59.99
Drive Genius 5 = $99
Drive Genius makes Cloning your hard drive easy. This enables you to defrag, repair, and rebuild your hard drive. You can also run advanced physical checks, and perform whole-drive data destruction. The Cloning competitors on the market have features limited to only copying the hard drive. They can cost anywhere from $39.99 to $59.99 for a relatively simple feature.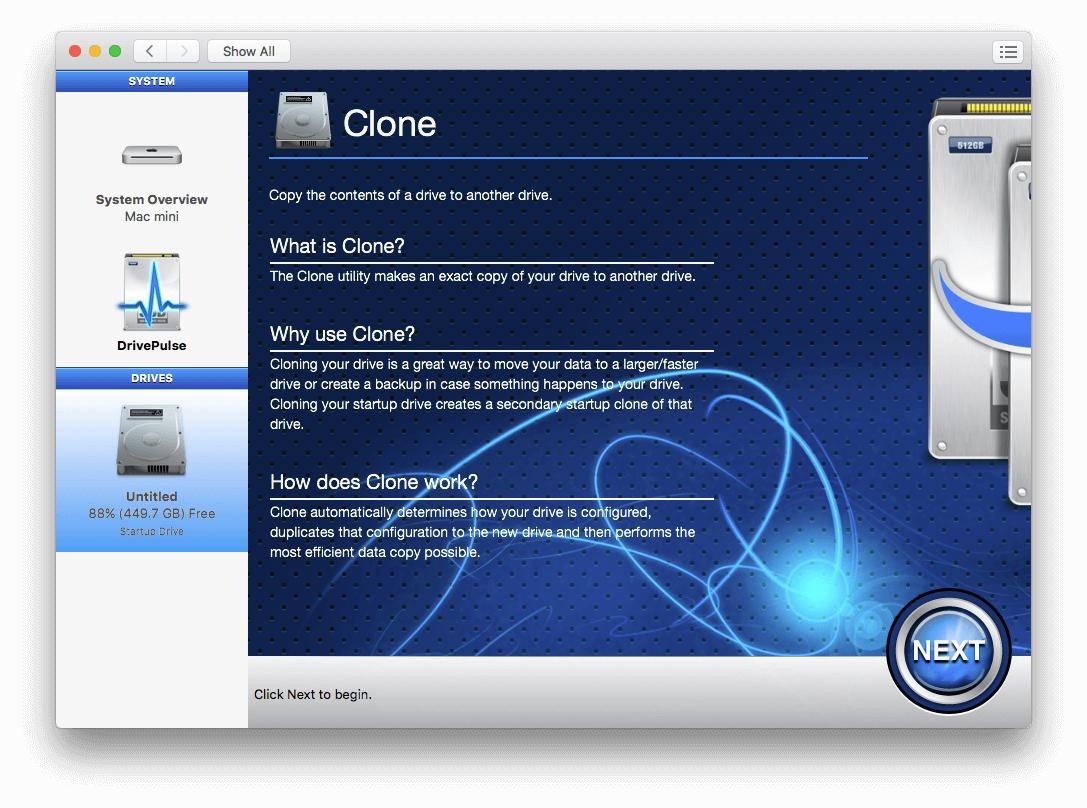 The BootWell hard drive copy on Drive Genius allows other features to run Defragmentation, which is the healthiest thing for a divided hard drive. Professionals with many video, audio, or multimedia files over 1GB will need to defrag. Certain defrag softwares for Mac cost up to $29.99.
The next two features that Drive Genius can do is repair and rebuild. By storing your hard drive on a secondary drive, Drive Genius can repair your main hard drive. The Repair feature fixes file and folder errors. It also addresses permission errors on your hard drive. These softwares alone can cost a pretty penny. An industry-standard hard drive repair software costs anywhere from $49.99 to $129.99.
The Rebuild feature can find files lost in the hard drive, then it can rebuild the file and folder structure. This comes from our world-famous Data Rescue software, which can track through hard drive information for remaining data. This feature is rare except in Data Rescue software and can be high priced.
Cloning, Defragmentation, Repair, Rebuild
The Competitors: $60 + $160 = $220
Drive Genius 5 = Still Only $99
For safe data destruction, the Secure Erase feature rewrites over old files with 0's. The easy-to-use interface allows users to safely erase their data. Apple's disk utility can erase the files, but not past the point of possible recovery. Prosoft Engineering's Data Rescue can find the files again. To perform complete data destruction, a high-end third party software can cost up to $39.99. One thing Prosoft Engineering's market research has found is that professionals use Drive Genius for their Safe Erase needs. The complete erase writes over the code multiple times, making recovery nearly impossible.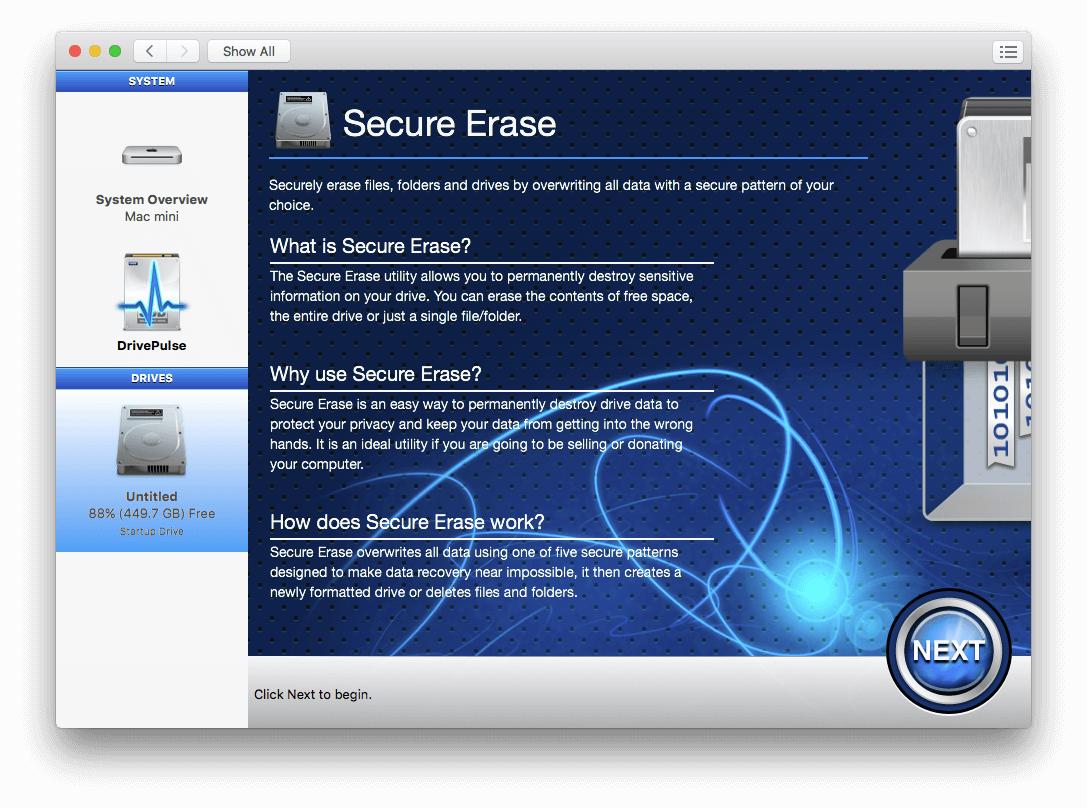 For two powerful features, the Find Duplicates and Large Files, there are two competing products on the market. One finds duplicate files for $10. And another finds large files for $10 as well. These two features included with Drive Genius offer at least a $20 value.
Drive Genius can split your hard drive into multiple Partitions (like Voldemort's soul). This software feature can be found in Mac partition software for up to $39.99. Drive Genius includes this feature as part of its hard drive management system. The physical check that Drive Genius performs examines the physical state of your hard drive. If any errors or problems are found, the software will alert you. Competitors have a similar feature plan for $24.99. On the lower end, there is a software function that verifies the condition of your hard drive for free.
Secure Erase, Find Duplicates and Large Files, Re-Partition
Competitors = $80 + $220 = $300
Drive Genius 5 = $99
The feature which sets Drive Genius 5 apart is the DrivePulse automated service; no more worrying about your hard drive failing. Installing Drive Genius 5 is the proactive solution to any data loss situation. The program helps your hard drive before disaster strikes. You can clone your hard drive and you're protected from vicious malware.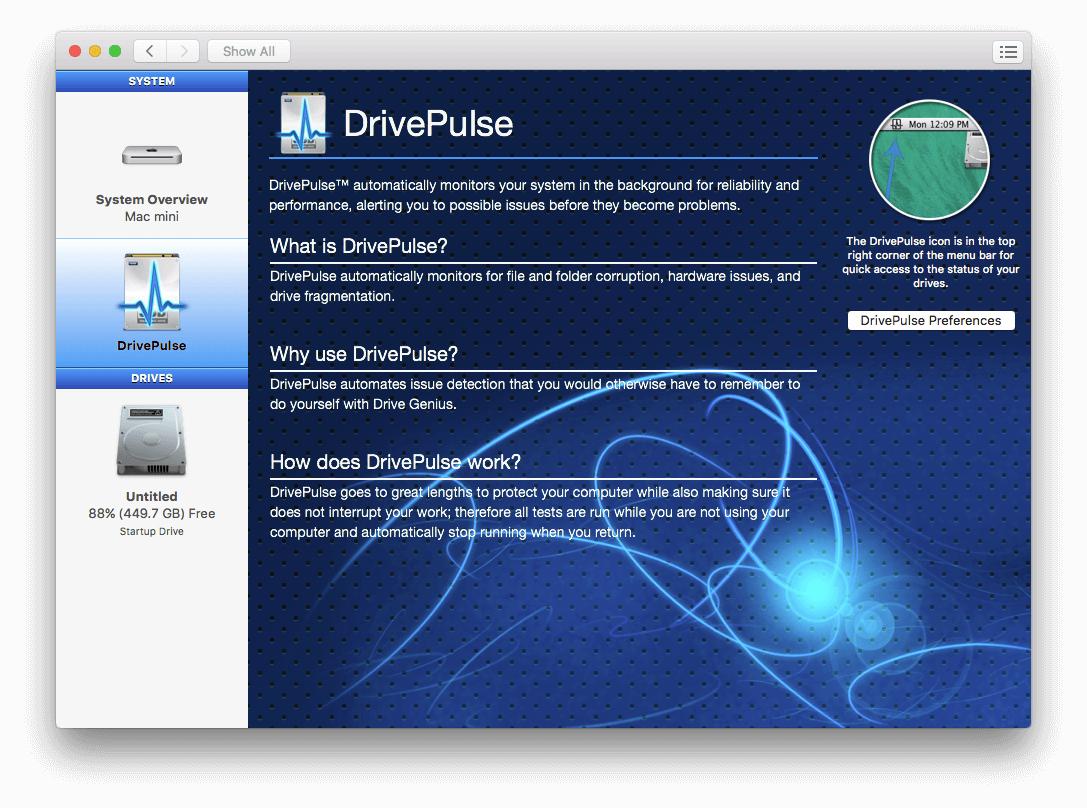 Now that we have discussed the many features that Drive Genius offers, how much would these features bundled together cost? For top-of-the-line industry leading software, the cost can be above $350 dollars. This includes a state-of-the-art malware scanner and the cloning feature for rebuild, repair, and defrag. You can also safely erase sensitive data with this bundle.
For various low-end options, with multiple but limited features, you can combine ten different softwares for around $80. And many of the tests and diagnosis you will have to run manually. Because most people don't run their software themselves, they are just as vulnerable as before.
The DrivePulse feature makes Drive Genius the best-in-class at only $99. With its automated system, you never need to worry about managing your computer's hard drive again.
Total Cost
The Competitors = Over $300
Drive Genius 5 = $99
About the Author
Jeremy S.
My name is Jeremy, and I write for Prosoft Engineering. I am passionate about hard drive disaster prevention and recovery. In my free time, I like to read classic literature and explore the Bay Area.