How to Install and Activate Data Rescue on MacOS
The installation and registration of Data Rescue are fairly straightforward, however, this guide will walk you through the whole process. Feel free to start a chat (During regular business hours) with one of our representatives during these steps if you have any questions or concerns.
1) Download the latest version of Data Rescue via our downloads page or this link.
2) The file will be called Data_Rescue_x.x.x.dmg and will be located in your downloads folder via finder.
3) Double click on the file and drag and drop the Data Rescue Icon into the applications folder within the pop-up.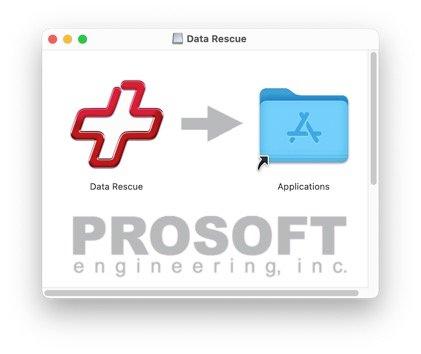 4) Now double click on the Data Rescue logo located in your Applications folder.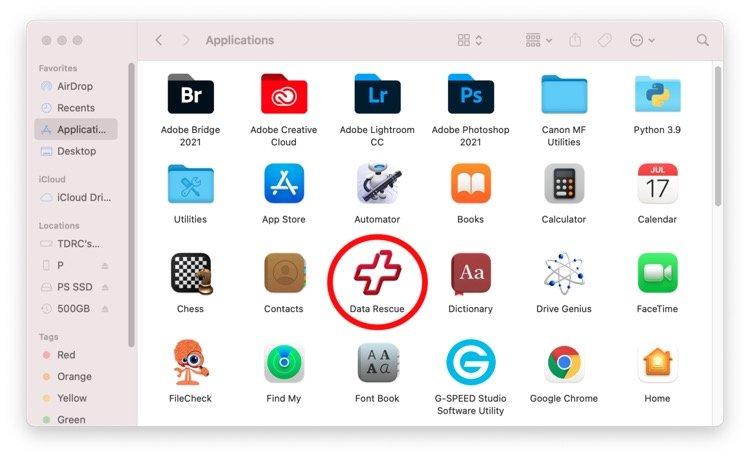 5) The computer will inform you that you are attempting to open an application that was downloaded from the internet. You will want to select the "Open" option.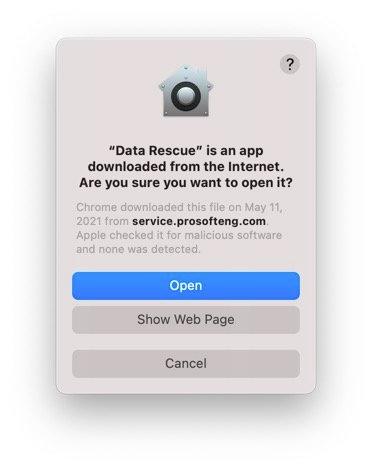 6) Data Rescue is now open and ready to use as a demo. However, once you have made a purchase. You will be able to register the software. If you want a guide on how to use the recovery tool of Data Rescue. Click on this guide.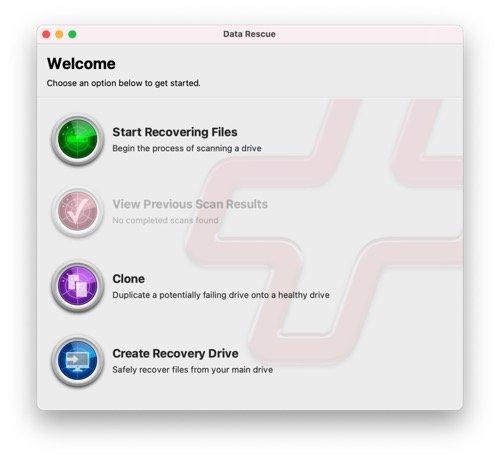 7) If a purchase has already been made you can Register Data Rescue via the Help drop-down menu located at the top left-hand side of your screen.

8) This will bring up a prompt that will allow you to login into the software using your email address used at checkout.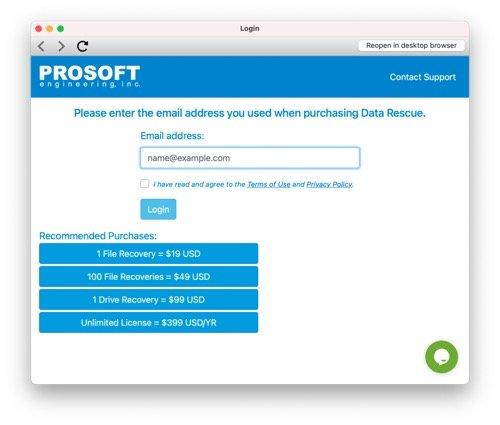 9) Once you enter your email address and if a purchase is found on your account. You will be moved to a screen that is requesting an activation code. This code is sent to your email address.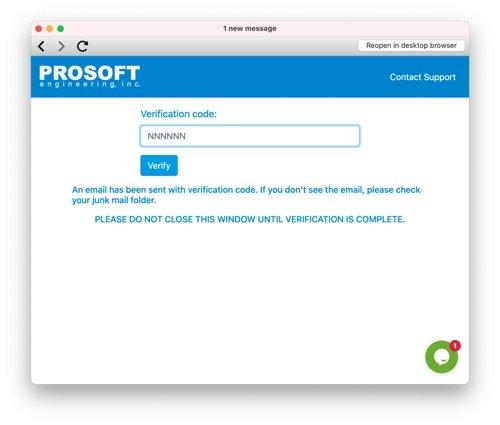 10) Once the code is entered and you click on the verify option. You will be shown your purchase history and available recoveries. You can then close the popup and continue with the software if you need to recover files.